Rubber toys first appeared in the late 1800s, when manufacturers made use of Charles Goodyear's process for rendering rubber into malleable material. The first rubber ducks didn't even float: they were cast solid and intended as chew toys. In the 1940's Sculptor Peter Ganine created a sculpture of a duck, then patented it and reproduced it as a floating toy, of which over 50,000,000 were sold. These ducks developed into the iconic floating yellow figure with bright orange bill we recognize today.
For many decades, most duck figures have been made of vinyl, but we still call them rubber ducks. Rubber ducks naturally inspire water play that develops muscle strength and coordination. With their bright color, smooth texture, and (for some) squeaky or quacky sounds, rubber ducks sharpen toddlers' senses. Their presence in the bathtub soothes youngsters' fears of water and water immersion and makes good clean fun of the routine hygiene they're learning.
Rubber ducks have been recognized as the quintessential bathtub toy since 1970 when Ernie, the cheerful orange Muppet on Sesame Street, first sang the catchy ditty "Rubber Duckie" to his best bath buddy." The song rose to number 16 on Billboard's chart of hit tunes and, decades later, kids still sing the praises of their water play pals.
Adults, too, appreciate rubber ducks. Collectors proudly display variations of the classic form that proclaim their affinity to colleges, careers, sports, celebrities, and holidays. Aficionados adorn their homes with rubber duck–themed shower curtains, towels, bathrobes, nightlights, and wallpaper. "Rubber Duckie, you're the one," indeed!
Rubber ducks are collected by a small number of enthusiasts. The 2007 Guinness World Record for World's Largest Rubber Duck Collection stood at 1,439 different rubber ducks, and was awarded to Charlotte Lee. Famous people that are known to collect rubber ducks include Zooey Deschanel, Liam Neeson and David Bowie.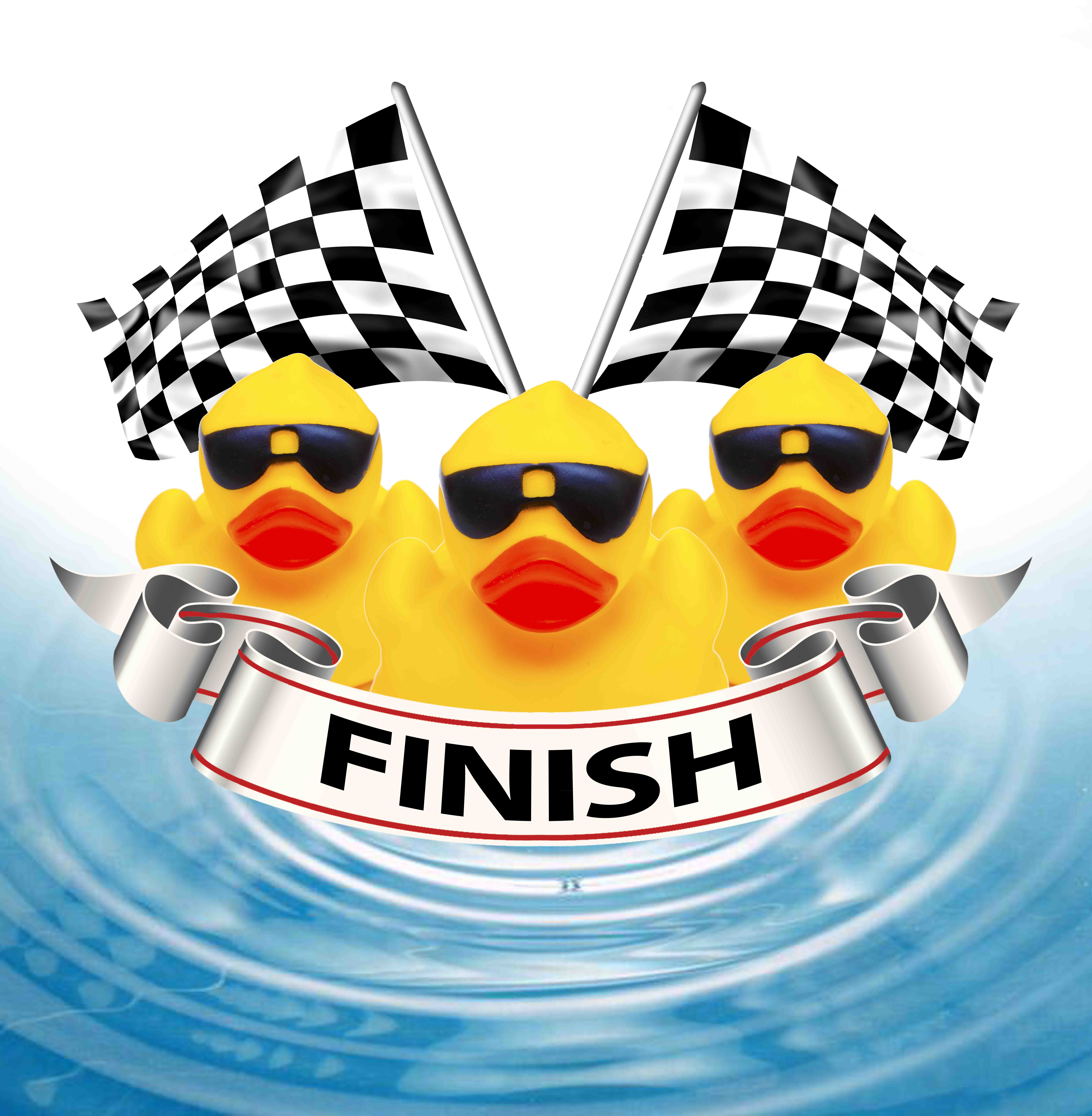 Rubber duck races, also known as derby duck races, have been used as a method of fundraising for organizations worldwide. People donate money to the organization by sponsoring a duck. At the end of the fundraising drive, all of the ducks are dumped into a waterway, with the first to float past the finish line winning a prize for sponsors and charities.
There are hundreds of races held in the USA and internationally. The largest race in the United States is the annual Freestore Foodbank Rubber Duck Regatta in Cincinnati, Ohio. First run in 1994, the Rubber Duck Regatta now features over 100,000 ducks raced to raise money for the organization. Since its beginning in 1994 the Rubber Duck Regatta in Cincinnati Ohio has raised over $4.6 million and over $1,000,000 alone last year.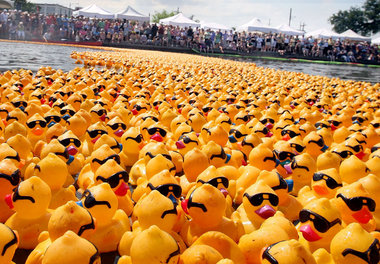 The annual Aspen Ducky Derby was first run by the Rotary Club of Aspen, Colorado in 1991. The derby now features 30,000 ducks and takes place each August in Aspen's Rio Grande Park. Through its past 20 years, the Aspen Ducky Derby has raised more than $2.3 million to benefit 65 nonprofit groups. One of the more famous rubber duck races is the Great Knoxville Rubber Duck Race. This race received attention when the Tennessee Supreme Court ruled that it was a lottery, which stopped the race for a few years. After the state amended its constitution to allow lotteries with special exceptions, the race was reinstituted. The Derby Duck race sees over 40,000 ducks race to benefit the Boys and Girls Club of Tennessee valley.