Posted by Ducks In The Window on Mar 19th 2019
All good things pave the way for something better. So is the case with the Ducks in the Window website. The new and improved design speaks volumes about the exciting things the company has in store for you.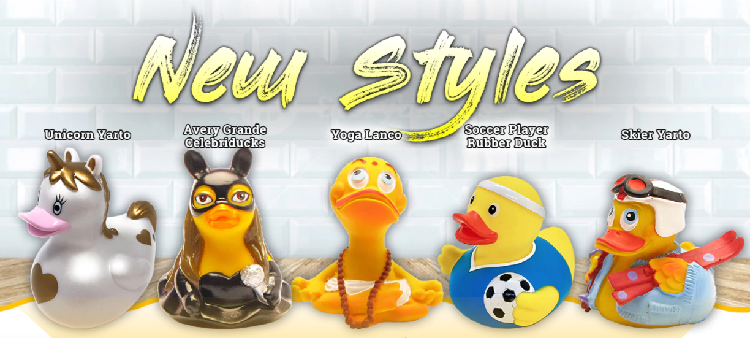 Designed to maximize visual impact in order to show off the product better, the webpages also make it easier for you to find exactly what you're looking for based on the search criteria you deem important. It doesn't matter if you need rubber ducks in a hurry or want to take your time getting to know our products better, you'll find the new design of our website outstanding.
Check Out the New Categories for a More Efficient Shopping Experience
The front page is organized in a way to maximize efficiency. There are all new categories to choose from, making shopping a seamless and frustration-free experience for all. You'll be able to discover the brands, categories, and personalization options that best meet your needs.

Buy Wholesale and Bring Rubber Ducks to Your Community
Wholesale ordering is another option that may interest you. If you're looking to carry rubber ducks in your own brick-and-mortar store or online storefront, we encourage you to contact us with your needs right away. That way, more people become familiar with Ducks in the Window and all the incredible products that we sell.
Your Feedback About Our Website is Deeply Appreciated
Let us know what you think of our new design because we worked hard to make our website a place you'll return to often. We're eager to hear your feedback and learn how our improvements have made your customer experience better. As always, if you have any questions, contact us so we can answer your inquiry and help you find our rubber ducks a new home in your residence.